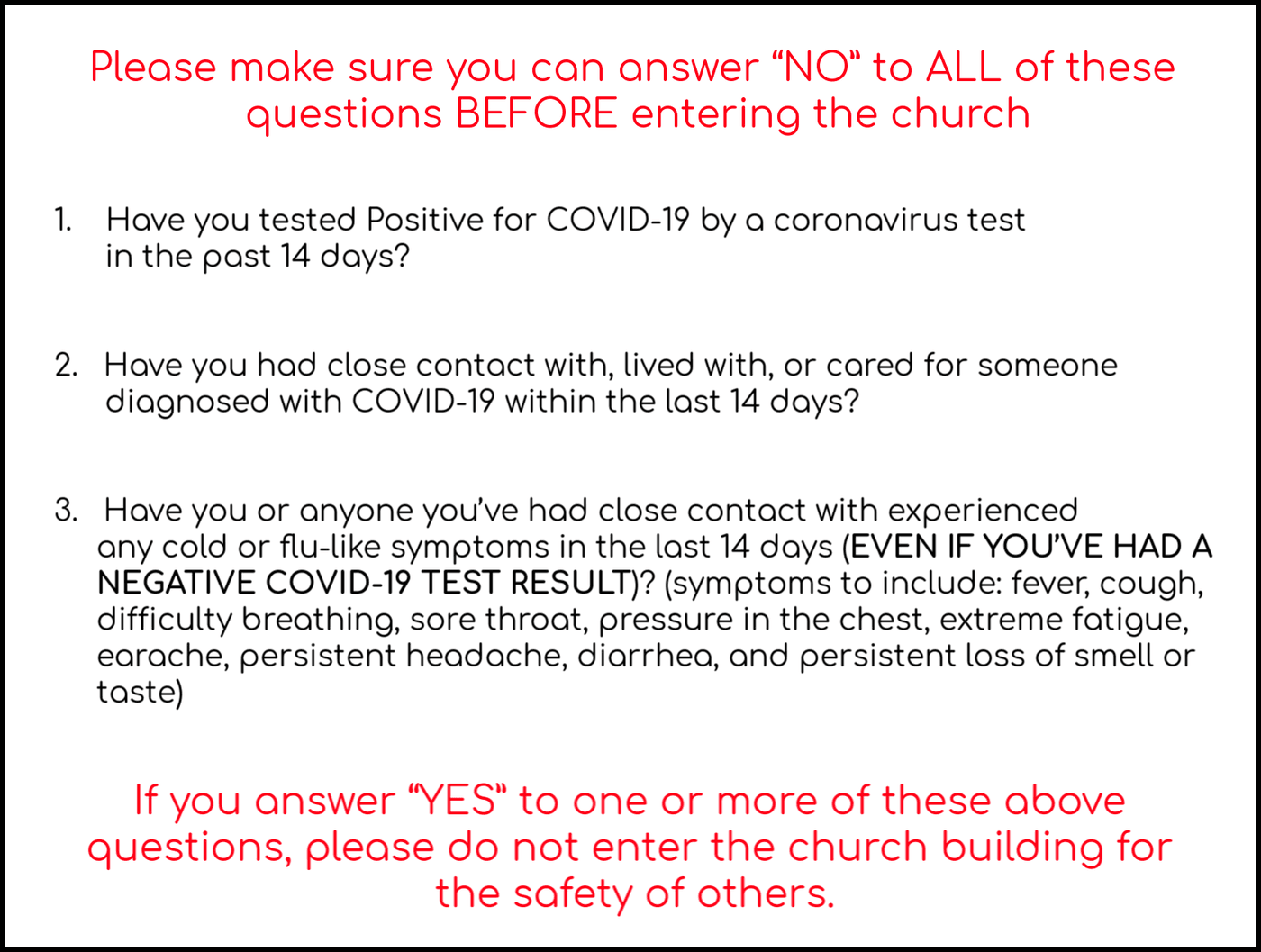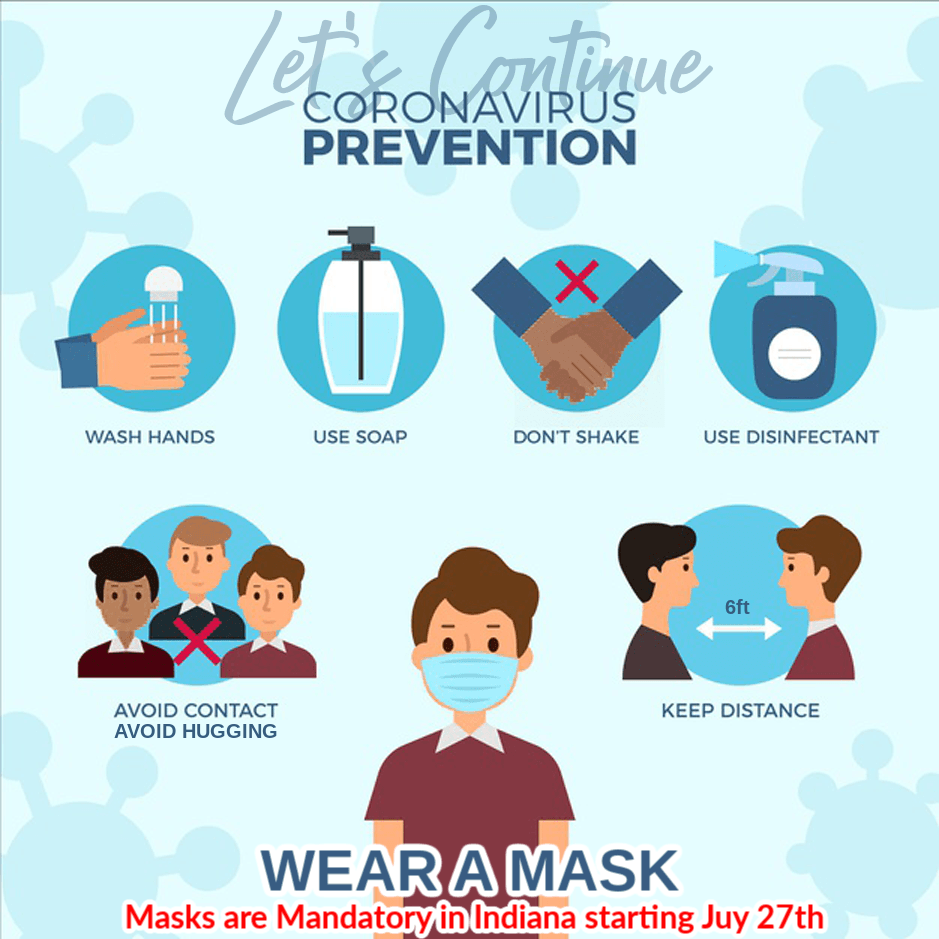 Return Church Family, October 15, 2020
Unfortunately, we have continued to have a few new Coronavirus cases amongst our church members this week.
Thankfully, most of those who have tested positive for the virus have been able to get through the sickness relatively well. We do however have a few that still need prayer. Please spends some time lifting those who are sick up to the Lord. I ask all of you to commit our entire church body to the Lord in prayer for healing and protection.
This week our board had a chance to meet and assess our current status as we deal with this rise of Coronavirus infections. Here are some of the decisions we made in an effort to mitigate further spread of the virus:
We have decided to suspend all in person gatherings through October 25th. This will include the next 2 Sundays, as well as all Life Groups and Student Ministries.
We have decided to cancel our Thanksgiving meal on November 15. We understand everyone desires and needs fellowship. We have decided however that we need to use a lot more precaution over the next month to ensure everyone's safety.
We are working on offering a New Members Course as soon as possible. Online options will be available. Please stay tuned for more information.
We are in an ongoing process of assessing our social distance guidelines and cleaning protocols to ensure that when we do meet again we can do so as safely as possible.
We are doing everything we can to continue to minister to our church family and reach those we can. If you need anything do not hesitate to send a message or give us a call.
Every blessing,
Pastor Chad