Salvation, the gift of God, is absolutely free. We do not share his Word for financial gain.
Each of us have been offered the greatest gift of all time: the opportunity to fellowship his love and his suffering; to be ambassadors of his love and grace.
This is our greatest privilege. This Is our greatest honor. This Is our greatest reward.
If the Lord lays it on your heart to give to his global mission, then we humbly thank you. Please click below.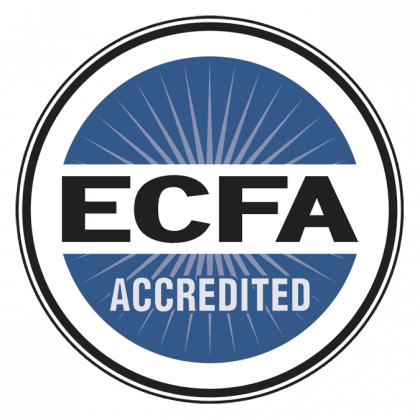 Return Ministries Certified by National Financial Accountability
CLARKSVILLE, IN – The ECFA (Evangelical Council for Financial Accountability) announced today (October 6, 2021), the certification of Return Ministries of Clarksville, IN.
ECFA certification is based on the ECFA Seven Standards of Responsible Stewardship™, including financial accountability, transparency, sound board governance and ethical fundraising.
Return Ministries joins a growing number of Christ-centered churches and ministries across America, supported by over 14.6 million donors that have earned the right to display the ECFA seal. When an organization is certified by ECFA, it demonstrates its willingness to follow the model of biblical accountability.
"We are pleased to certify a church committed to glorify Jesus in all they do through worship, evangelism, discipleship, ministry, fellowship, and helping the vulnerable," said Michael Martin, president of ECFA.
Founded in 2015, Return Ministries (https://returnchurch.org) is a family of diverse individuals, returning to what matters, which is an intimate, love relationship with Jesus Christ.
ECFA, founded in 1979, provides certification to leading Christian nonprofit organizations that faithfully demonstrate compliance with the ECFA Standards pertaining to financial accountability, fundraising and board governance. For more information about ECFA, including information about certification and a listing of ECFA-certified members, visit www.ECFA.org or call 1-800-323-9473.