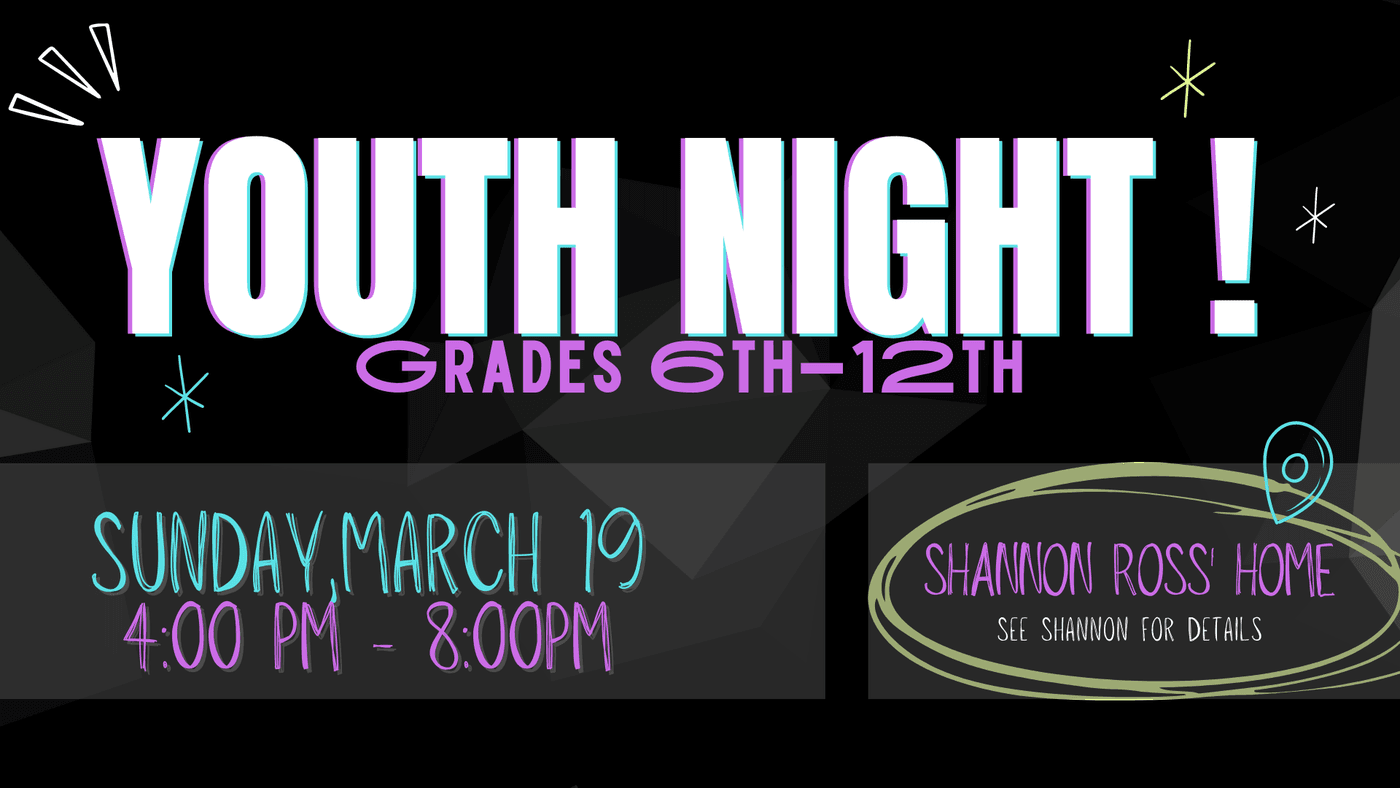 Youth Night | March 19th
All youth, grades 6th – 12th, are invited to Youth Night at Mrs. Shannon's house on Sunday, March 19th. If your youth haven't yet attended this gathering, we encourage them to come! It's a time of food, games, and talking about Jesus.
For more details, see Mrs. Shannon.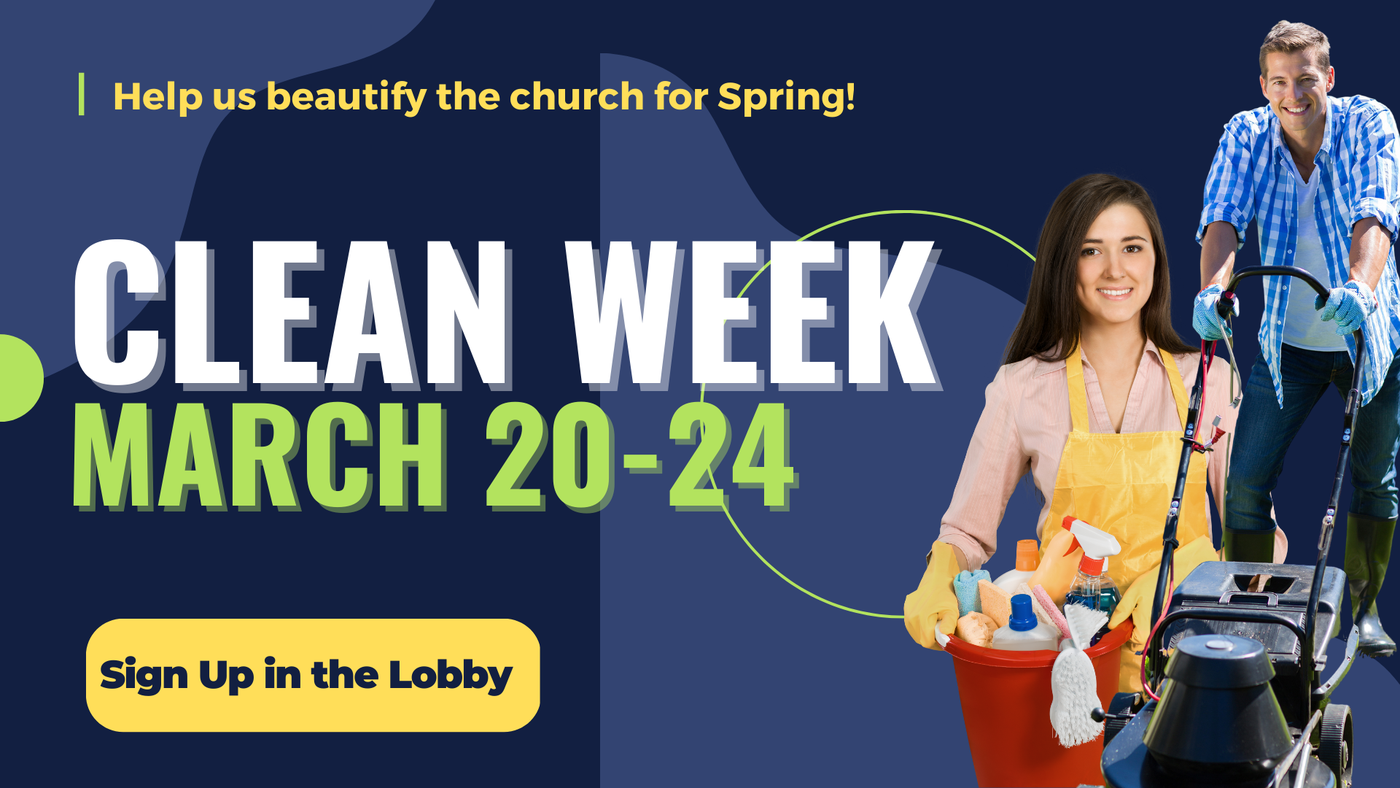 Clean Week | March 20-24
Help us beautify the church for Spring by volunteering the week of March 20th for various tasks around the church. We need help with dusting, deep cleaning, window washing, vacuuming, mowing, weeding, and more!
Don't worry, you don't have to commit to being here all week. There's a signup sheet in the lobby for you to volunteer for different days/times.
For more information see Pastor Chad or Crystal Thompson.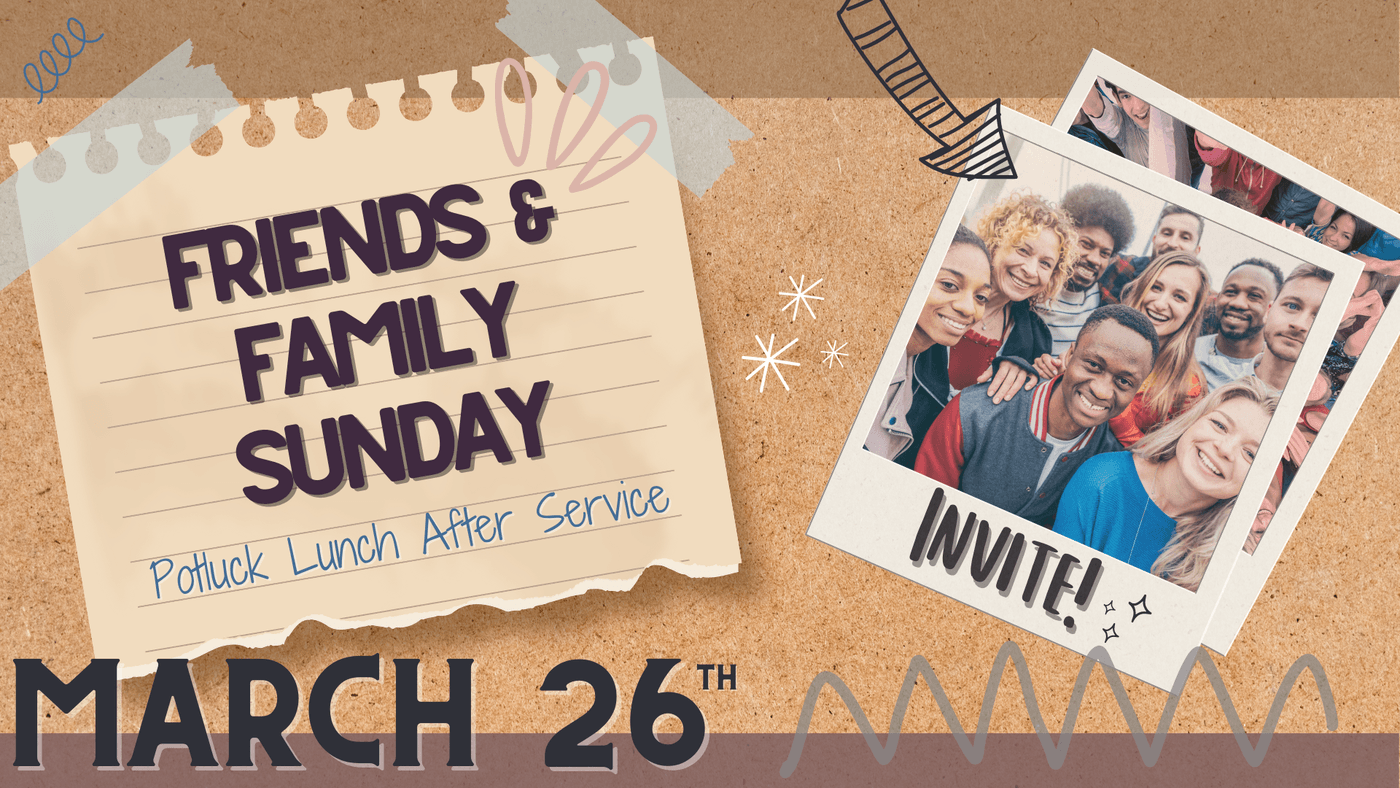 Friends & Family Sunday | March 26th
On Saturday, March 26th, Return Church will be having Friends & Family Sunday! This is an opportunity for everyone to bring a friend or family member that doesn't have a church home and introduce them to Return Church.
We will have a fellowship potluck lunch directly following service in the Fellowship Hall. We are asking that all members bring a dish to share. We also need volunteers to set-up, serve, and clean up after the event.
If you plan to attend, bring a dish, or wish to volunteer, please sign up here: https://returnchurch.churchtrac.com/connect?ei=1VQZY48
For questions, connect with Angela Lowe!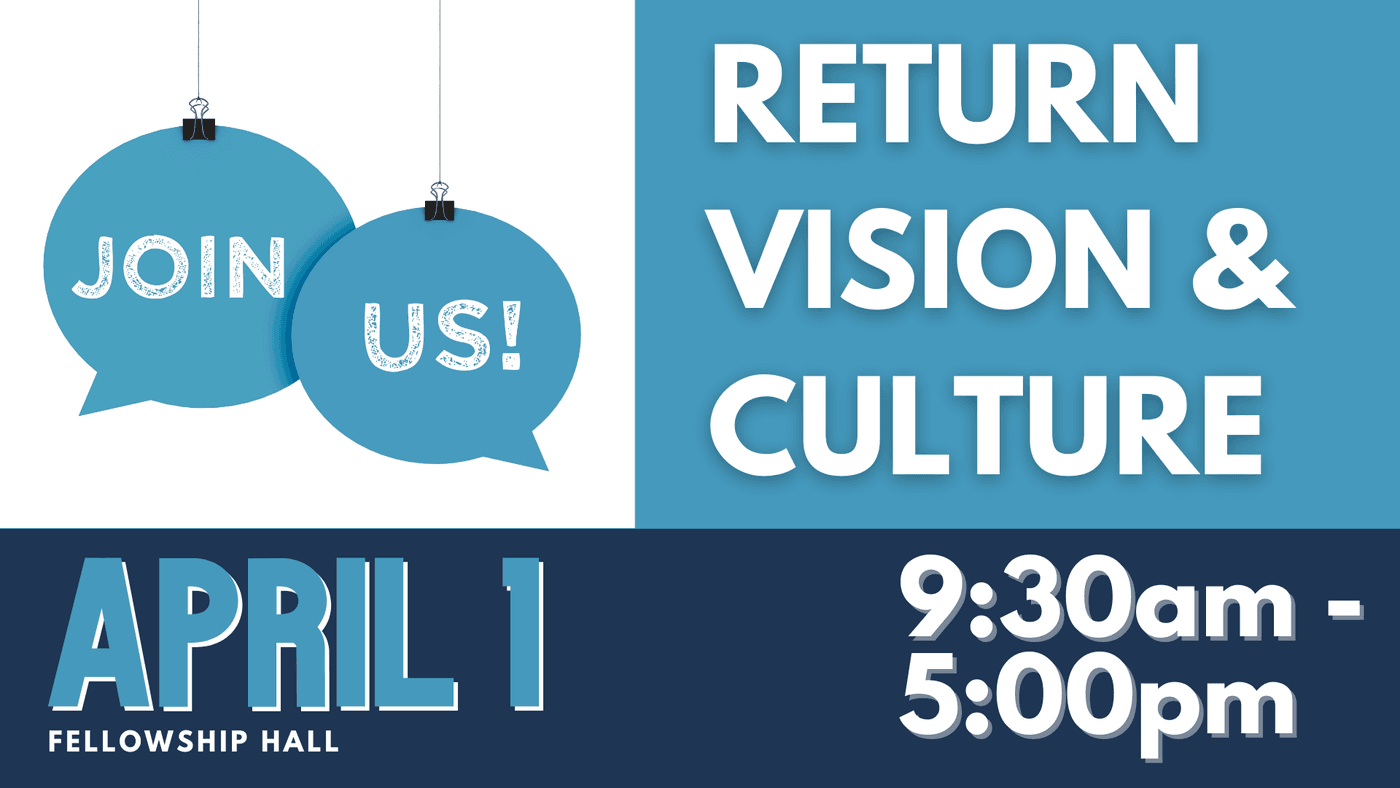 Return Church Vision & Culture | April 1
Saturday, April 1, from 9:30 AM until 5:00 PM we will gather as a church family for a workshop that will be important for us as we go forward. During our time we will:
Learn key biblical principles which are essential to our health as a church.
Participate in team building exercises.
Get a clear picture of why we exist as a church.
Get a clear understanding of our values.
Gain understanding of what we must focus on to be fruitful in the work the Lord has called us to do.
We hope that you can make the time to be with us on April 1 and participate in this important workshop.
Click here to register: https://returnchurch.churchtrac.com/connect?ei=UR9OS72
*Continental breakfast and lunch will be provided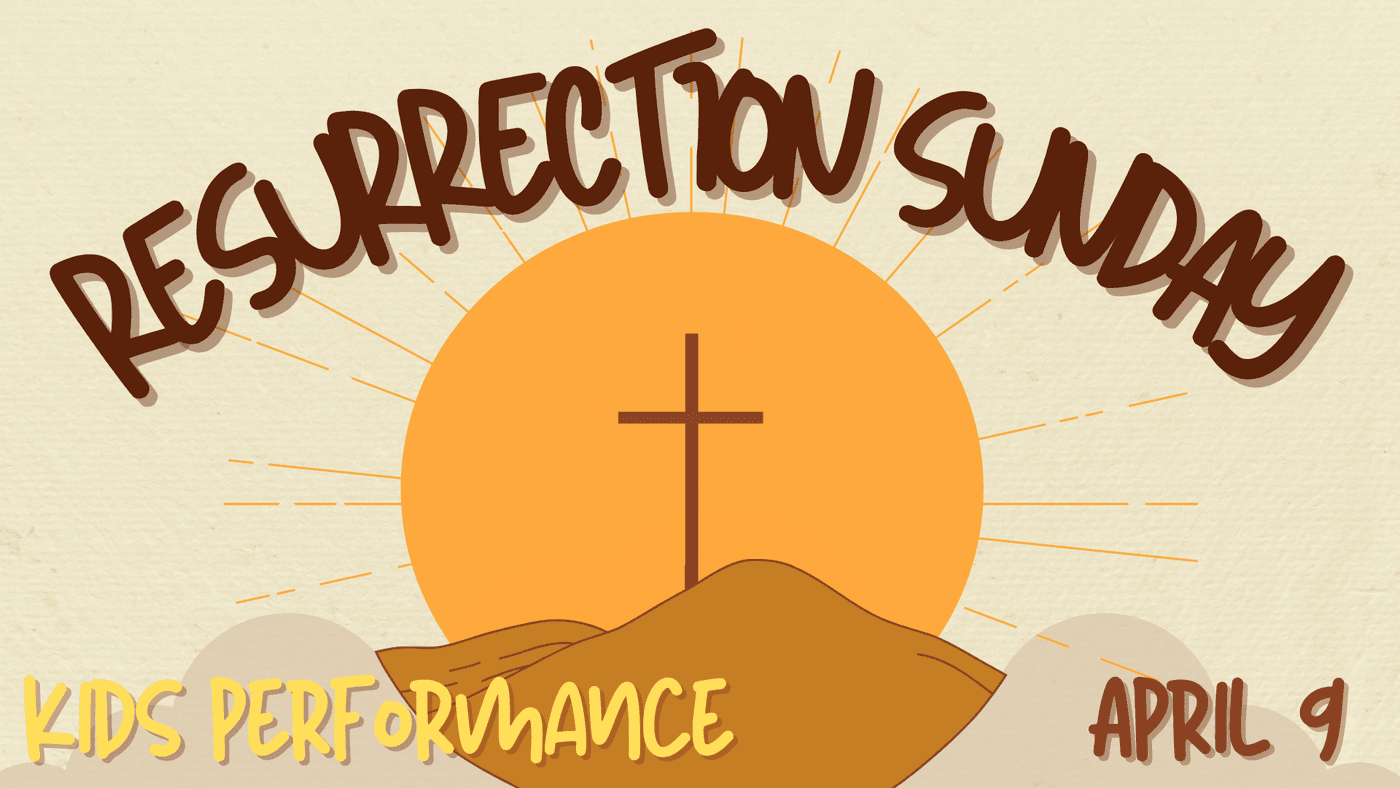 Resurrection Sunday | April 9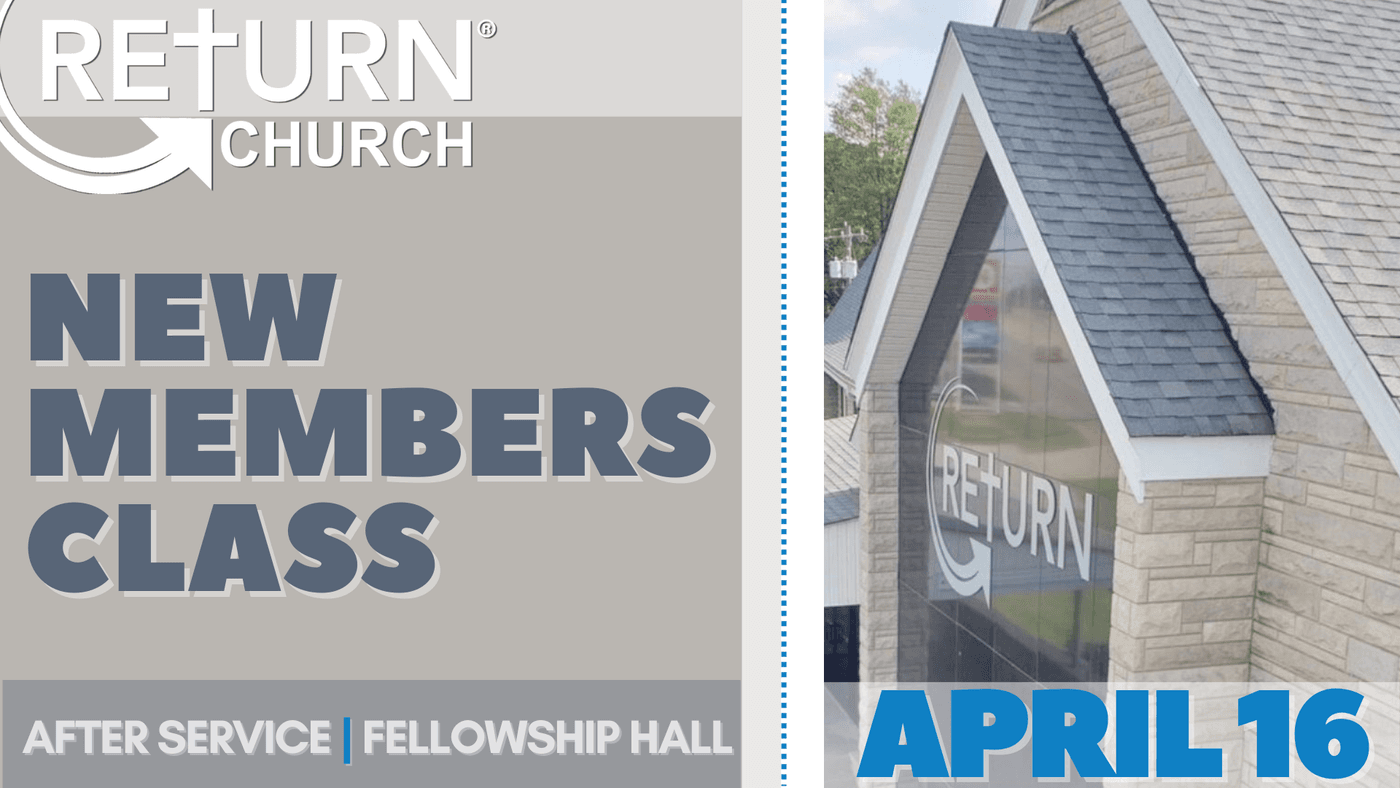 New Members Class | April 16
Our Return Church new members class is for anyone who has not attended one before and is an active member or would like to become an active member of Return Church. It will help them gain an understanding of the origins of the church, its mission and values and where it is heading.