Student Ministry at Return Church
At Return Church our students (6th grade-early college) experience safe, age-appropriate environments where they learn about Jesus in an energetic, creative and relevant way.
We would love to see you and your family visit our Student Ministry.
Your first visit
Here's what to expect when visiting our Student Ministry for the first time:
During the Sunday morning service in the sanctuary, after announcements following Worship, all students are released to go to their age appropriate rooms. The Student Ministry meets upstairs in the Student Ministry wing. A leader will meet the students outside the sanctuary after announcements to walk them up to their rooms. We ask if your child is a first time visitor with us, that you come upstairs with your child to fill out a simple visitor card.
Upon "checking in" for the first time, we will ask for the following personal information (NOTE: We value your privacy and will not share this information with anyone):
Parent/guardian name(s)
Child's name
Child's birthdate
Email address
Phone number
Any special instructions (allergies, special needs) for your children
How check-in works
Before Service: Currently, we do not have a sign in process for Student Ministry BEFORE service. However, we ask that first time visitors and their parents come up to the upstairs Youth Wing with their student to fill out a simple information card when students are released to rooms after announcements following Worship.
After Service: After the service is complete, your student will be released from his/her room and will meet back up with you in the sanctuary. You can also come upstairs to pick up your student. We ask that parents of all new students come upstairs to meet the Student Ministry leaders during their first visit.
During Service: In the event that we need to contact you during the service, we will text you. We ask that you exit the sanctuary immediately and look for a staff member or volunteer who will direct you to your student's room.
Meet our Student Ministry Leaders
Shannon Ross and Jessica Feltes joined the Return Church leadership team in 2018 as the Student Ministry leaders. Shannon has worked in Children's ministry for over 14 years and has two children of her own. Jessica has a master's degree in education and has two kids of her own.
Shannon and Jessica are also on the Worship Team for Return Church.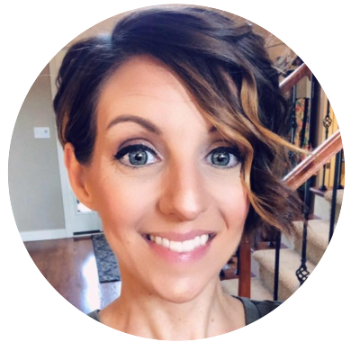 Got questions?
If you have further questions concerning our Student ministry experience or visiting Return Church with students, simply click the button below and get in touch with us!