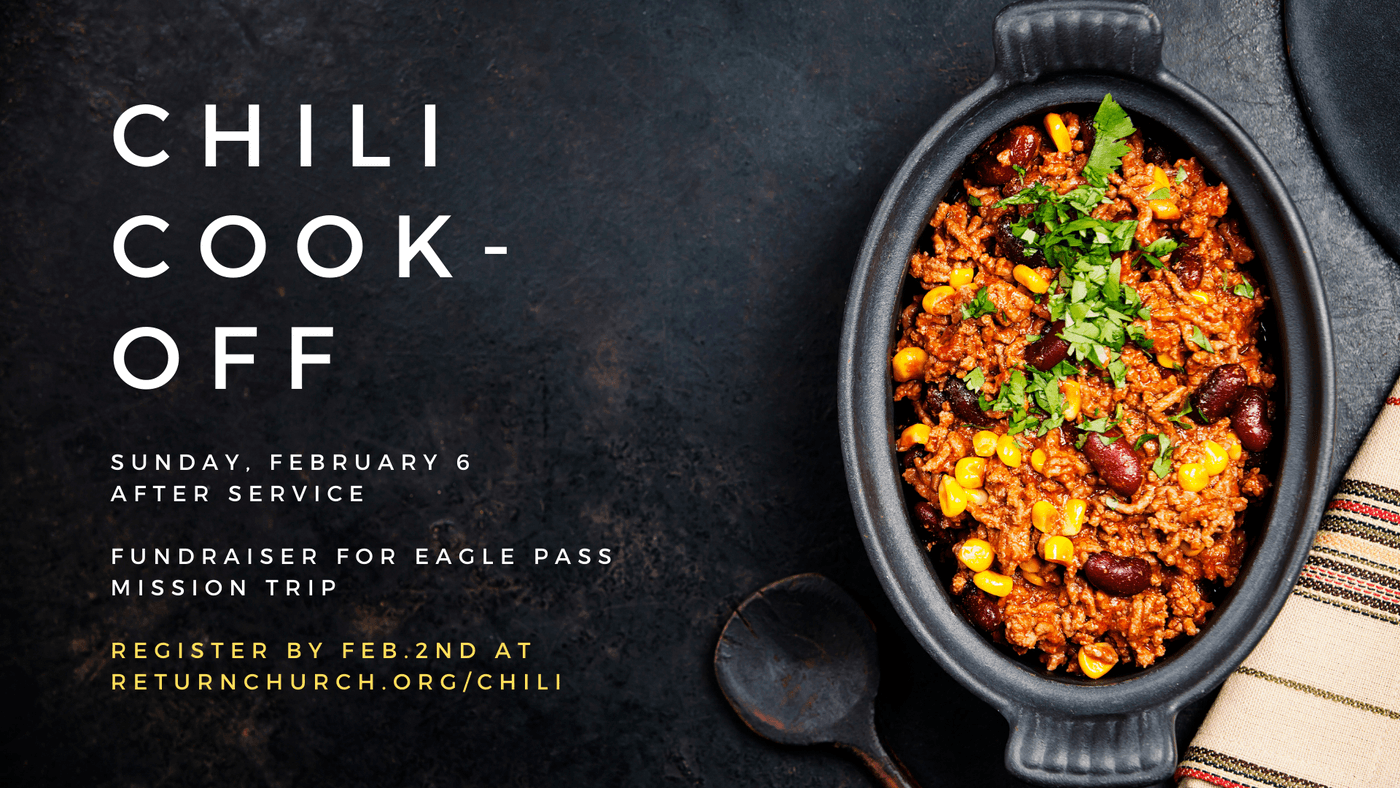 Bring your best chili on Feb. 6 after service in the Fellowship Hall. A panel of judges will select winners in three categories:
1. Hot
2. Regular
3. Special
If you'd like to bring a crockpot, we will have tables and plugs set up to accommodate.
Please mark your chili with what category you are participating in (Hot, Regular, or Special) Bring enough to serve 10-15 people.
Return will supply drinks, cheese, crackers, bowls and utensils.
This event is to raise money for our Eagle Pass Missions Trip. We will have a QR code displayed in the Fellowship Hall for people to scan and make a donation online.
May the best chili win!
*Please Note: You do not have to compete to attend.